Years ago, I purchased a second-hand Kenwood TS-830S that was converted to Russian tubes GU-50 /or ГУ-50/. The original PA Board was missing.
The power output was in vicinity of 50 to 60 Watts, but I wanted the full output for this radio.
Later, Mitko LZ3NY, gave me as a present a pair of 6146B tubes and I have restored the PA compartment of the radio in it's /almost/ original state. Back then, PA Board was not available, so I've made one, using the Service manual as a pattern and reference. The transceiver is working fine now.
Yesterday, I had a chance to get my hands on genuine PA Board, so I've decided to make another /or updated/ version of the final board.
Here is the print and scans of the PA Board of the Kenwood TS-830S hybrid transceiver. Thanks to LZ1INI for providing an original board for the scan.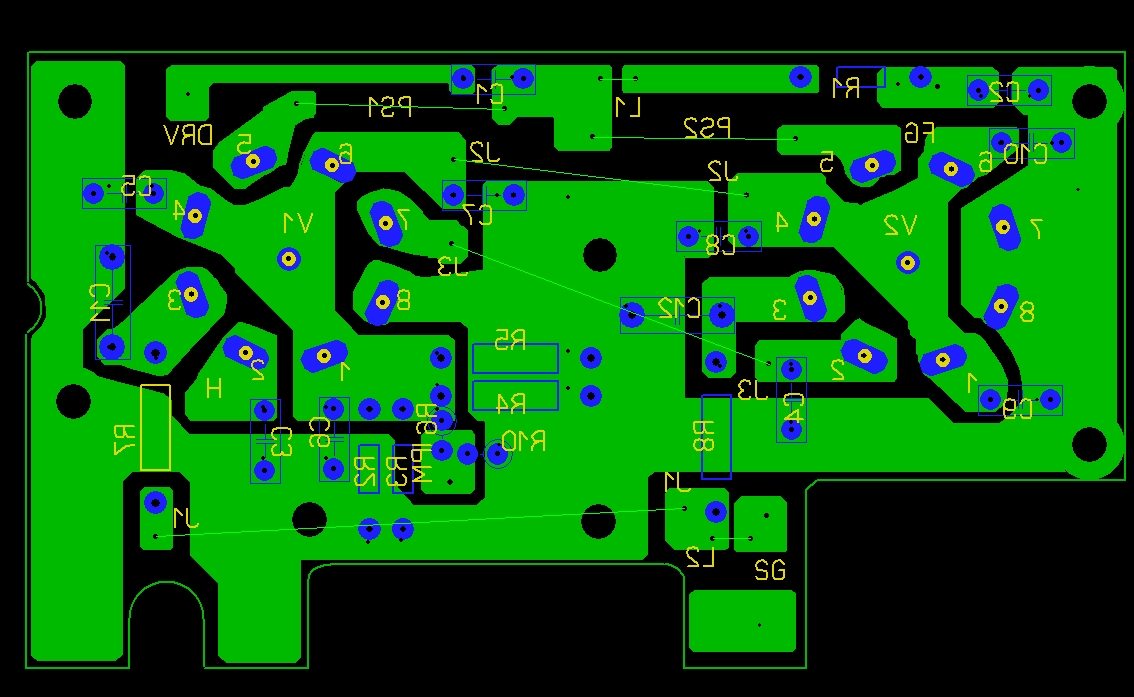 The reason of dusting out my old PC folders on this subject, is that I have purchased a pair of 6883B's – a 12 Volt-heater versions of the 6146B's, and I was thinking for making another final board especially for the 6883B's… But this will be another story.
Thanks for looking up!